Coffee is the one thing you need to fuel you up for a busy day of studying, and where better to get your caffeine fix than at one of Sheffield's many cafes? 
You can order your cuppa of choice, treat yourself to some delicious treats whilst you're at it, catch up with friends, make use of their free Wi-Fi and venture out from the four walls of your student home. 
For students living in The Steel City, we've got just the guide for you with the best cafes to visit. It's hard to espresso our feelings for these Sheffield cafes but we'll try – no pun intended!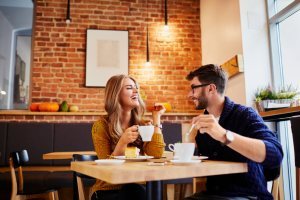 1. Tamper Sellers Wheel
The independent cafe culture in Sheffield really is amazing with so many places to choose from to get your morning cup of Joe. 
With over 20k followers on Instagram, Tamper Sellers Wheel is a Sheffield cafe which stands out.
Carefully sourced coffee made from a house espresso blend takes centre stage at this cafe, with a few standouts including their Matcha Latte, Milky Prana Chai and Hot Milo. 
They also serve up a selection of bespoke cakes and slices as well as New Zealand-style light bites so if you're feeling like a little treat, this place won't disappoint. 
Open 7 days a week for breakfast and lunch, the smell of freshly roasted beans will leave you returning again and again! 
View this post on Instagram
Address: 149 Arundel St, Sheffield City Centre, Sheffield S1 2NU
2. Steam Yard
The daily grind of student life can get exhausting, but don't worry as the Steam Yard will provide you with that all-important caffeine fix. 
This unpretentious cafe prides themselves on having a no reservation policy, no WiFi, just good coffee and freshly made bakes. 
Since opening back in 2014, Steam Yard has been a great stop in Sheffield for quality coffee offering an array of options like Vanilla Lattes, Iced Mochas, Oat Milk Lattes and Black Coffee. 
If you're feeling peck-ish, they even do grilled cheese sandwiches for that cheese pull craving, delicious jam filled donuts, freshly baked cookies, mouth-watering pecan pies and other tasty treats. 
You can either enjoy the laid back atmosphere in their indoor space or head outdoors to soak up the sunshine in their courtyard area! 
View this post on Instagram
Address: Unit 1-2, Aberdeen Court, 97 Division St, Sheffield City Centre, Sheffield S1 4GE
3. Albies Coffee
Albies Coffee is a local speciality coffeehouse on Snig Hill which should be at the top of your list for a brew. 
New on the scene compared to other Sheffield cafes, this place sticks to the motto of a friendly welcome and quality brews and has built up quite the following since 2018. 
Wondering what to order for your coffee fix? We'd have to recommend their Albie's Mocha, or if that's not for you, try their Cortado. 
Their menu also features a great selection of cakes, pastries, sandwiches, bagels and an all day breakfast – you can't ask for much more for your next lunch date! 
View this post on Instagram
Address: 22 Snig Hill, Sheffield City Centre, Sheffield S3 8NB
4. Birdhouse Tea Bar & Kitchen
Looking for a cosy corner to enjoy a cuppa and some food? Head down to the Birdhouse Tea Bar & Kitchen. 
Situated on Sidney Street, this family-owned, rustic-chic tea house serves hand blended tea, fresh coffee. brunch, wood-fired pizza and sandwiches. 
Their vast hot drinks menu features coffee to suit everyone's tastes, whether it's a Pumpkin Spiced Latte, Flat White or Espresso. 
If you're stopping for a bite to eat, their crispy bacon and cream cheese bagel is our favourite, but they have loads of vegan and vegetarian options too! 
View this post on Instagram
Address: Sidney St, Sheffield City Centre, Sheffield S1 4RG
5. 200 Degrees Coffee Shop
Situated on Division Street, 200 Degrees is a specialist coffee shop who roast their own coffee which is available to enjoy in store or you can buy your own beans to roast yourself in your student home. 
The menu here also consists of fresh food including a range of vegan and gluten free sandwiches, salads, cakes and pastries. 
The highly skilled baristas here are friendly and will help you out with the different between blends on offer, they also serve loose leaf tea if that's more your style! 
If you've got some university work to complete, they have free Wi-Fi you can take advantage of. 
A study session with a great tasting brew, delicious food and a cosy atmosphere, can it get any better? We wouldn't say so! 
View this post on Instagram
Address: 25 Division St, Sheffield City Centre, Sheffield S1 4GE
6. Cafe#9
With high quality coffee, sweet treats, ambient lighting, funky music, gorgeous wooden furniture and a plethora of plants, Cafe#9 makes you want to stay all day. 
People come from near and far to experience this quirky coffee shop in the heart of Sheffield's Nether Edge. 
It's not the type of place to sit with a laptop to start working on assessments, instead it's somewhere you head to for a coffee date you won't forget. 
It may be slightly off the beaten track, but it's worth it as it's so warm and inviting! 
View this post on Instagram
Address: 9 Nether Edge Rd, Nether Edge, Sheffield S7 1RU
7. HowSt 
When it comes to Sheffield cafes, HowSt is the top rated on TripAdvisor so it's well worth a mention within our guide. 
This popular hangout on Howard Street focuses on great brunch dishes and even better coffee choices. 
Their all day brunch menu features full English breakfasts, fruit yoghurt bowls, loaded bagels and ciabatta toasties along with other mouth-watering plates. 
Don't worry, they have a well varied menu and also serve up delicious vegan, vegetarian and gluten free options too. 
This lovely hidden gem is conveniently situated in the city centre so, if you're looking for somewhere to grab a hearty breakfast before uni, or a lunch time get-together with your pals, check it out! 
View this post on Instagram
Address: 46 Howard St, Sheffield City Centre, Sheffield S1 2LX
8. Couch
We're obsessed with the name of this cafe, aren't you? 
Couch is an industrial-style hangout in Sheffield's charming Industrial Quarter offering hearty brunch and lunch plates, moresome brownies, and a range of hot drink choices. 
We're living for their Slow roast pastrami, two poached eggs on toasted sourdough with freshly made hollandaise, of course washed down with a tasteful vanilla latte. 
If you're on the hunt for somewhere to head to blow away the cobwebs, this place is a must-visit. 
You can even enjoy Couch in your student home by ordering on Deliveroo. 
View this post on Instagram
Address: 29-31 Campo Ln, Sheffield City Centre, Sheffield S1 2EG
9. Fusion Organic Cafe
Fusion Organic Cafe is an award winning cafe on Arundel Street serving homemade organic seasonal dishes. 
Offering an array of wholesome foods and drinks at reasonable prices, with new specials on the menu each day, there's always something new to try! 
The menu is varied with a selection of vegan, vegetarian, gluten-free and meat options including the likes of avocado on toast, spanish omelettes, as well as soup, sandwiches and cake.
They also serve organic coffee and teas, so if you haven't been yet you're missing out. 
View this post on Instagram
Address: 74 Arundel St, Sheffield City Centre, Sheffield S1 2NS
10. Kollective Coffee & Kitchen
To finish off our post on the best Sheffield cafes, our last recommendation is Kollective Coffee & Kitchen. 
This modern cafe serves locally sourced, globally inspired dishes with some menu highlights including bacon stacked pancakes, french toast, Turkish eggs and loaded croissants. 
Their refreshing drinks choices include Chai Lattes, Americanos, Flat Whites and Loose Leaf Teas to name a few. 
Located just a 5 minutes walk from the train station on Brown Street, it's a great pitstop if you're travelling, or searching for an independent cafe with a unique twist. 
Once you visit, you'll be wondering why your paths have not crossed sooner! 
View this post on Instagram
Address: 1 Brown St, Sheffield City Centre, Sheffield S1 2BS
Now you're in-the-know about the best Sheffield cafes to get your daily caffeine fix, you'll have a variety of places to choose from for your next study session, or catch up with your besties.