It's officially spring, which means the days are getting longer and the weather is getting warmer – it's been a long time coming! 
If you're wondering what you can get up to within your university city or town, we've put together this guide of the best spring-inspired activities you need to try out this year. 
No matter what you're into, we're certain there'll be something fun on our list which you'll enjoy doing with your friends. It can be hard to know what to do with so much choice, but after finishing this post you'll be inspired. 
Ready? Let's get started!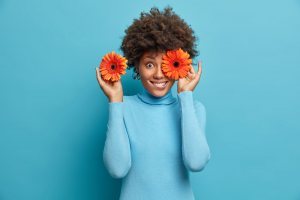 1. Visit A Zoo 
Visiting a zoo with your housemates is a great Springtime activity, not only will you be able to see some cute animals but it's surprisingly good exercise too! 
You can pack a picnic for the day (food prices do tend to be on the expensive side), take a stroll around and explore all the different animals, it will be super wholesome. 
Most zoos tend to offer a discount for students too so make sure to bring along your ID card to take advantage of some money off.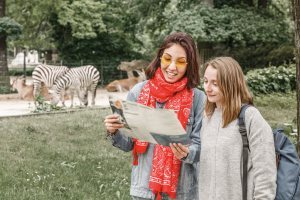 2. Head To The Beach
There's nothing like enjoying some spring sunshine at the beach with your friends, and thankfully during this time of year, they won't be too packed so you're guaranteed to secure a sunbathing spot. 
We'll be honest, it's definitely not warm enough in the UK to go for a swim in the sea, but you can still enjoy some good hours of sunny weather at the beach – it's the peak of relaxation. 
You can pack your favourite snacks, a cosy blanket, and have the perfect outing with your mates if your uni city or town is close to the coast, if not, head out on a trip!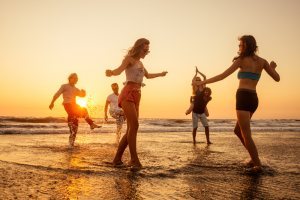 3. Get Lost In A Museum 
This Spring, take the opportunity to get lost in a museum or gallery, you can take a tour of a range of interesting exhibitions and collections and learn more about the history of your university city or town. 
The best part? Most museums and art galleries tend to be free so if you're looking for a budget friendly activity to do if you have an afternoon to spare, it's perfect! 
With spring in the UK seeing fewer crowds, you don't have to worry about these cultural hubs being too packed either.
Not to mention, they're also a great opportunity to get some pictures for your Instagram story. 
Search online to see what museums or art galleries are in your local area, we're sure there'll be plenty of exciting places you can visit to get a cultural fix.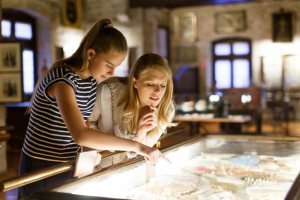 4. Head To A National Trust Site 
For a brilliant day out this spring, visit a National Trust Site with your friends. 
Spanning across England, Wales and Northern Ireland, there are over 500 remarkable spots you can explore, from stunning gardens to historic properties to picturesque coastlines and more, the possibilities are endless. 
What's more, the National Trust conservation charity even offers a young person membership for £42 a year which allows you free entry to all of the UK's sites. 
Your membership also goes towards looking after the nature, beauty and history of the properties so you'll be supporting a good cause. 
With National Trust Sites located across the country, there's bound to be one close by to where you live. Check out the official National Trust website to find out where you can visit!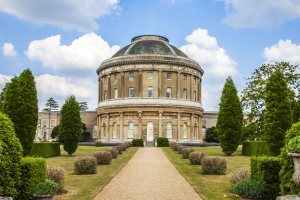 5. Attend A Festival 
There's plenty of festivals and events to get excited about this springtime, with something for everyone to enjoy. 
A few examples of the fantastic music festivals taking place within spring this year include Bearded Theory Festival, Slam Dunk Festival, The Great Escape Festival and The Brick Lane Jazz Festival to name a few. 
If you don't want to splurge your student budget don't worry, we're sure there'll be some free events taking place near you. 
It's worth checking out the local listings in your uni city or town, as you never know what could be taking place!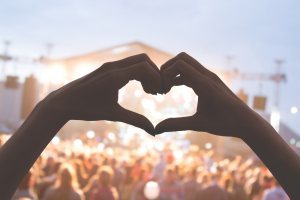 6. Go On A Camping Trip
Spring is the perfect time to head outdoors and get active again after months of dark mornings and gloomy evenings, so why not plan a camping trip? 
You can pack your bags, reconnect with nature and make some unforgettable memories with your friends. 
Gather around the campfire, share stories, cook up some marshmallows, have some drinks, play some games, there are so many activities you can do. 
Just make sure to check the weather forecast before planning a trip, we all know how temperamental the weather in the UK can be, even in the spring!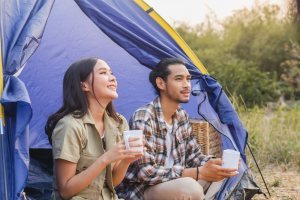 7. Head To A Farmers Market 
Farmers Markets are the perfect chance to buy fresh local produce, with the likes of vegetables, fruit, meat, fish bread and cakes on offer, depending on where you go. 
Trying new things is part of the fun, and you can even learn more about the seasonal produce on offer from those who are selling at the markets. 
When visiting a Farmers Market you're not just buying some great locally-grown produce and gaining inspiration for things to cook up, but supporting your local community too! 
Although, just remember to bring along cash with you just in case as it's rare that these types of market vendors tend to take cards.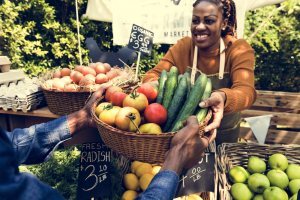 8. Explore A New Place 
If you're able to, depending on your university schedule, you could book a springtime trip away to a city or town you've wanted to visit for a while. 
Heading somewhere new to enjoy the season will give your mind a helpful refresh, and holidays during this time of year tend to be cheaper than during summer so it's a win, win! 
The UK has so much to offer during spring, with so many different places offering a variety of things to do and see to suit everyone, along with countless hidden gems. 
If you're wanting to cross off some places off your bucket list, spring is the perfect time to do it, get planning now! 
9. Get An Adrenaline Fix At A Theme Park 
When it comes to things to do in Spring, visiting a theme park isn't for everyone, but if you're an adrenaline junkie, it's a brilliant activity.
The UK has more than 40 theme parks with some of the major attractions being Alton Towers, Thorpe Park Resort, Blackpool Pleasure Beach, Drayton Manor and Flamingo Land to name just a few. 
You can brave some thrilling rides, discover the best attractions, have encounters with animals and have an all around great day out with your friends at one of the country's many theme parks. 
Save yourself some time on the day by booking tickets in advance, plan a date with your housemates and get it in the calendar!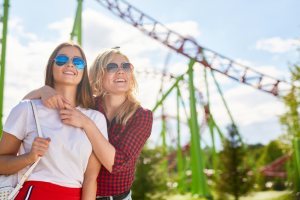 10. Cook Some Seasonal Recipes 
Finally, within our post of the best things to do for students this Springtime is cooking some seasonal recipes. 
You can show off your cooking or baking skills and cook up some traditional Spring dishes within your student house, or even host a BBQ with your friends if the sun is shining – there really is nothing better than a burger and a bevvie! 
If you wanted to, you could even show off your bartender skills by whipping up some refreshing spring cocktail recipes. 
Making home-cooked meals is a great way to bond with your housemates, save some money on eating out, as well as ensure you're mindful of what you're eating.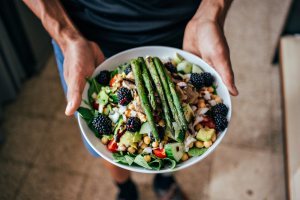 So, which of these Spring activities will you be boxing off your to-do list? 
Whether you decide to head to the beach, go for an outing at your local zoo, bake seasonal goodies or even get lost in a museum, there are so many things to do now the days are longer and warmer. Celebrate in a big way this Spring and make the most of it!
Read next: Best 8 TV Shows You Need To Watch In 2023.