Bradford is a brilliant city for students, stick with us and we'll help you out with what to do in the Yorkshire city. We've put together a full guide for all of you University of Bradford students – you're welcome.  
You'll never be bored with our top 8 recommendations. Stop faffin' carry on reading to get all the juicy goss on where to go!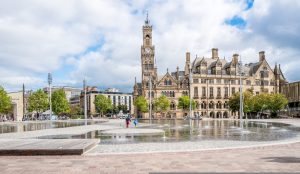 1. Grab Some Drinks At Sunbridge Wells
If you're keen to go for some bevvs with your friends, then Sunbridge Wells is the place.  
It's a unique underground complex in Bradford's Victorian quarter with a variety of bars, restaurants and quirky shops in the tunnels beneath the city centre. It's rammed on a weekend and is the place to go for some drinks and nibbles! 
You'll be spoilt for choice with the six pubs, including a gin bar, a cocktail bar and our favourite, one of Bradfords Oldest pubs the Rose & Crown to choose from.  
The Rose & Crown pub is spread over three floors and has a historic and medieval feel, there's so many drinks to try as well as a 15% student discount offer available – Ooh blooming 'eck!  
What're you waiting for, head down to the tunnels!  
View this post on Instagram
Address: Millergate, Bradford BD1 1SD 
2. Eat A Meal
At Mumtaz
You really can't move to Bradford and not experience its vast array of curry houses, after all, it's been voted Curry Captial of Britain for six years in a row! It's safe to say, there's some banging Indian food to try as a student in the city. 
There are tons of restaurants to choose from but the one that stands out the most for us is Mumtaz, it's voted number one on Tripadvisor! This family-run restaurant has been wowing food lovers since 1979 with their authentic Kashmiri Cuisine. It's the perfect place to go for a meal with friends or your family when they come up to visit.  
If you're a keen curry lovesr desperate to try out some dishes whilst living in the city, this is the place to go for sure. Personally, we wanna try their Chicken Biryani or chat bombs – what will you try?!  
View this post on Instagram

Address: 386-410 Great Horton Rd, Bradford BD7 3HS 
3.
Experience The Nightlife At The
Rabbit Hole
Wanting to see what the nightlife is like in Bradford? Well, The Rabbit Hole a must. It's one of the best cocktail bars and nightclubs in the city which has been loved by students and locals for the last few years.  
Whatever your tipple of choice, we're sure they'll be able to cater for you with a wide range of draughts, spirits, bottles, 2-4-1 cocktails and mocktails. Relax in their VIP area or boogie on the dancefloor, with resident DJs spinning tunes until 5am most nights!  
You can guarantee a good time in Bradford when you go down The Rabbit Hole, have a ball of a time with friends and socialise over some drinks.  
View this post on Instagram
Address: 24-28 Westgate, Bradford BD1 2QL 
4. Watch A Gig At Nightrain  
If you're a music lover, then you HAVE to watch a gig at Nightrain. It's one of the best live music venues and Rock Bars in Bradford with a 400-person capacity.  
Since opening in 2019, Nightrain has gained a reputation for its quality concerts with grassroots bands, international artists and tribute bands taking to the stage. 
Not only is there concert calendar unreal, but they also have a games room with pool tables, table football and dartboards so you can get competitive with your pals. Additionally, they have club nights on during the weekend with DJ's playing all night long!  
Whether you're rocking out, watching bands or just having a few drinks, it's a brilliant place to go!  
View this post on Instagram
Address: 7, 17 Queensgate, Bradford BD1 1RB 
5.
Visit The
National Science and Media Museum
We couldn't not include this place after Bradford has been awarded the UK City of Culture for 2025. The National Science and Media Museum is a great cultural attraction to visit in the city, where you can explore the impact of image and sound technology on our lives.  
Explore the seven floors of galleries with permanent exhibitions of photography, film, television, animation, videogames and sound technology. It's super interesting to visit, especially if you're studying an undergraduate degree which relates to any of these subjects!  
Did we mention, there's also an IMAX theatre with three cinema screens so you can watch a film?! Go with friends and explore the history of Bradford and see media from around the world, it is free although you do have to book your tickets online in advance.  
View this post on Instagram
Address: Pictureville, Bradford BD1 1NQ 
6.
Take A Walk Around Peel Park
Peel Park is one of Bradford's biggest and oldest public parks having opened in 1853, with a lake, gardens, sports pitches, bowls and skatepark.  
If you're wanting to take a leisurely stroll with your friends on the weekend or after uni, then this park is the place. Although, it is slightly far out from the city centre, but you can jump on the bus which only takes 15-minutes.  
Experience one of Bradford's nicest green spaces, relax and unwind whilst exploring or bring a picnic and have some tasty food and drink! It's certainly a picturesque place to visit in summer to escape the hustle and bustle of the busy city centre, and even in the colder months it offers lovely scenic views.
View this post on Instagram
Address: Cliffe Rd, Bradford BD3 0LT 
7. Watch A Show At
Alhambra Theatre
If you're keen to watch some live theatre whilst living in Bradford, perhaps your parents or family are coming to visit, or you and your flatmates want to celebrate a special occasion? Whatever it is, this historic theatre is impeccable and puts on some amazing shows.  
Regarded as the North's premier touring venue, the Alhambra hosts tons of live shows like international dance to musicals to drama to Yorkshire's biggest panto. With West End shows including The Lion King, War Horse, Billy Elliot, Wicked and Mamma Mia touring at the theatre too! 
It's for sure worth checking out what's on at the theatre during the next academic year, all the seats offer a great view, and the tickets aren't badly priced either! 
View this post on Instagram
Address: Morley St, Bradford BD7 1AJ 
8. Go Shopping At The Broadway
Lastly, let's discuss where you can go shoppin' whilst living in Bradford. After all, you need to know where you can get all your bits and bobs and your night out outfits right?! 
Well, the firm favourite for students is The Broadway which features over 90 shops, restaurants and The Light Cinema. This modern shopping centre features department stores, fashion brands and high street names to shop around.  
Go on a shopping date with your pals and explore the likes of Foot Locker, River Island, Tessuti, Benefit and Fenty Beauty to name a few. They've got it all at The Broadway so you'll be able to get everything you need!  
Remember to bring along your student ID so you can make the most of any discounts or offers available.  
View this post on Instagram
Address: Hall Ings, Bradford BD1 1JR 
And so, that concludes our post on what to do for students in Bradford. We told you, you'll never be bored in this city! We hope you have a brilliant time if you go to any of our recommendations.  
If you do find yourself stuck with what to do, there's tons of transport links to nearby cities like Leeds, Huddersfield and York. Why not plan a day trip with your housemates and hop on a train?! 
Also read: The Top 8 Bradford Restaurants You Need To Visit ASAP! 
View our student houses in prime locations across the UK here. Your perfect student living space awaits you!