Welcome to Cambridge, the home of beautifully constructed architectural buildings and a world-renowned University which tops all the leader boards! Flooded with greenery, scenic views and a flowing river, this iconic southern city is a place to be experienced by all, whether you're here as a student or tourist. 
If you've landed on this page then you're probably interested in showing your pals round the best pubs in Cambridge – and you won't be disappointed! We've come up with the ultimate list of places you need to visit, and rated them in relation to their atmosphere, drinks selection and overall vibe. 
Keep reading to find out where you need to head to on your pub crawl today!
1. Eagle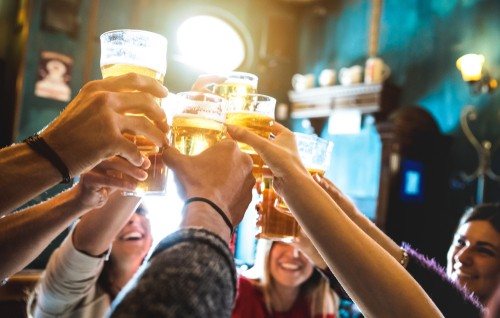 First on our list has to be Eagle, a traditional pub in Cambridge that's part of the UK's favourite chain – Greene King!
Dating back to the 14th century, this cosy pub has stood the test of time and is now renowned for being a firm favourite to visit. 
However, there's something truly special about The Eagle, as it was the first place to find the 'secret of life'. To put into context, on February 28th in 1953, Francis Crick, a pub regular, came to The Eagle and announced to the pub's guests, some of whom were fellow scientists and researchers, that he and James Watson had discovered the double helix structure of DNA. This discovery of DNA led them to winning the 1962 Nobel Prize in Physiology or Medicine for their scientific advancements! And it all came about from inside the Eagle…crazy – right!?
Today it's a quirky pub in the heart of the city centre, loved by all who visit! Whether you're after a selection of beers and local ales, or just popping in for some good food, prepare to be blown away by this brilliant venue!
Website: Link
Address:  Bene't St, Cambridge CB2 3QN
Opening Hours: Monday – Wednesday, 11:00am – 11:00pm, Thursday – Saturday, 11:00am – 12:00am and Sunday, 11:00am – 10:30pm.
2. The Blue Moon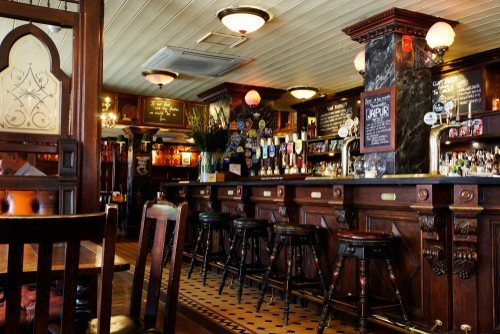 The Blue Moon is a cosy tavern pub offering everything you could ever want, from brilliant music to a vast selection of Beer and Gin like you've never seen before!
Nestled right next to the Anglia Ruskin University Cambridge Campus, prepare to 'accidentally' fall into The Blue Moon after a long day of lectures or seminars…
It's the home of the music nights, chilled open mic events, comedy sketches and quizzes! Really, there's so much going on here you don't want to miss out.
Website: Link
Address: 2 Norfolk St, Cambridge CB1 2LF
Opening Hours: Monday – Wednesday, 04:00pm – 12:00am, Thursday, 04:00pm – 01:00am, Friday, 04:00pm – 02:00am, Saturday, 02:00pm – 02:00am and Sunday, 02:00pm – 10:30pm.
3. The Cambridge Blue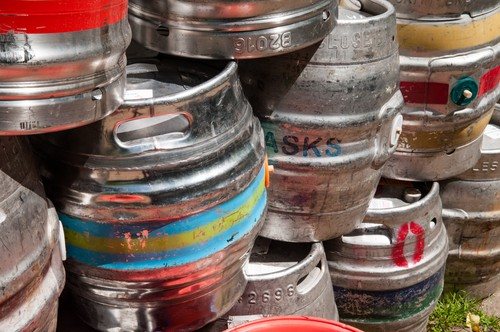 Offering up to 14 real ales, 12 keg beers and 7 real ciders at any one time, The Cambridge Blue (or should we say the Real Ale Paradise?!) is a must visit during your time in this historic city. 
This Multi-CAMRA-Award-Winning Freehouse is the perfect place to stop by if you like socialising in a charming old pub and eating delicious food. 
Serving food by the amazing Gorilla and Lamb, you're definitely in for a treat whether it's for lunch or dinner!
Website: Link
Address: 85-87 Gwydir St, Cambridge CB1 2LG
Opening Hours: Monday – Saturday, 12:00pm – 11:00pm and Sunday, 12:00pm – 10:30pm
4. The Grain and Hop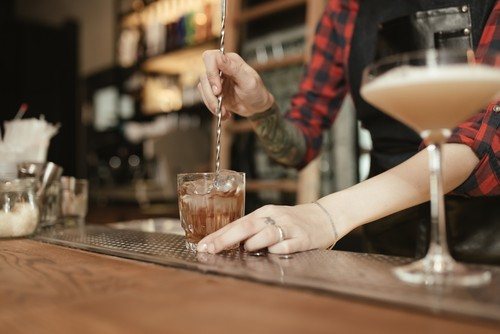 Another one of The Greene King's renowned pubs has to be The Grain and Hop! Situated on Regent Street, this popular pub has been completely refurbished and since has been branded as a 'millennial hangout' – ideal for students looking to socialise and make some new friends. 
It's beautifully decked out with high beams, earthy tones and a range of seating for you to get comfy on. The bar area is completely filled with craft beers, gins, wines and a range of cocktails on offer. 
There's a dedicated space for bands and artists to perform, and upstairs there's a DJ area which is used during the busier times. 
Website: Link
Address: 69 Regent St, Cambridge CB2 1AB
Opening Hours: Sunday – Thursday, 10:00am – 11:00pm and Friday – Saturday, 10:00am – 12:00am
5. Anchor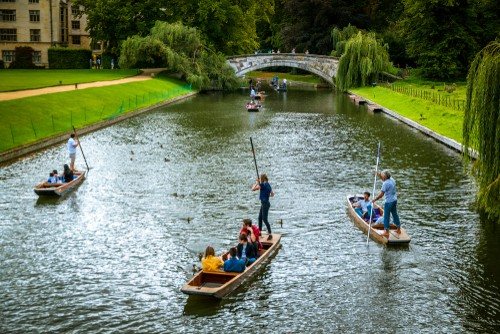 Renowned for being Cambridge's riverside pub, Anchor is a brilliant venue to visit if you're looking for spectacular views over the river cam. 
Serving modern British food in a traditional setting, there's so much to fall in love with here at the Anchor!
In the summer months, they have a stunning Beer Garden where you can relax with a cold beer in your hand and watch the world go by. However, it can get super busy so we recommend popping in as soon as you can!
Website: Link
Address: Silver St, Cambridge CB3 9EL
Opening Hours: Monday – Saturday, 12:00pm – 11:00pm and Sunday – 12:00pm – 10:00pm
6. The Elm Tree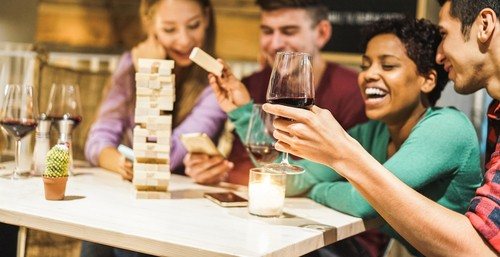 Famous in Cambridge for offering its Belgian Beers, The Elm Tree is a cosy single bar situated down the road from Christ's Pieces. 
Prepare to be fascinated by the internal decor, aura and service offered by all staff members!
If you're a competitive soul, The Elm Tree supplies a vast range of board games to bring friends together for a drink and games night – what's not to love?
Website: Link
Address: 16A Orchard St, Cambridge CB1 1JT
Opening Hours: Monday – Saturday, 11:00am – 11:00pm and Sunday, 12:00pm – 10:30pm
7. Fort St George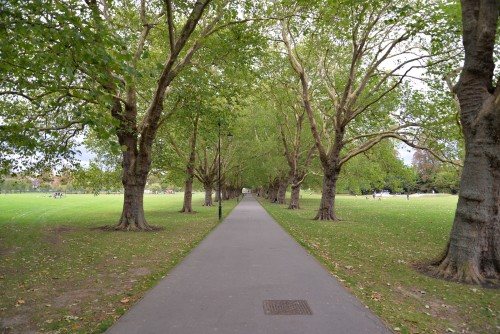 If you're looking to experience a typical countryside cottage pub with picturesque views overlooking the River Cam, then Fort St George is your place. It's one of the oldest pubs in Cambridge and provides quality food and a tasty selection of alcoholic and non alcoholic drinks!
For mains, you can treat yourself to sharing loaded nachos, chicken wings tossed in Korean sauce or a Philly Steak Ciabatta…mmmm yummy!
Wanting to impress your friends? Then this is the place to take them.
Website: Link
Address: Midsummer Common 11, Cambridge CB4 1HA
Opening Hours: Monday – Sunday, 12:00pm – 11:00pm
8. The Castle Inn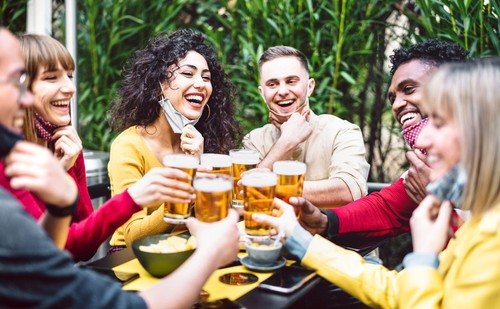 The Castle Inn is a family run pub with a great selection of the brewery's own beers. It's nestled right next to Castle Hill, a historic landmark in Cambridge boasting exceptional views over the city.
The pub itself offers a pleasant atmosphere and they've even got a stunning Beer Garden perfect for the summer months!
They always have at least 12 daily specials, which are written on chalk boards around the bar. These include dishes such as traditional Sunday roasts, steak and chips, pasta dishes, fish dishes, vegetarian specials and MUCH more!
Website: Link
Address: 36-38 Castle Street, Cambridge, CB3 0AJ
Opening Hours: Monday – Saturday, 12:00am – 11:00pm and Sunday, 12:00pm – 06:00pm
And that's a wrap! We hope you've found some brilliant places to visit in Cambridge for your next pub trip – we certainly have. If you'd like to explore some of the exceptional shopping quarters in Cambridge then make sure to check out our quick blog here.