Sometimes we all need a little bit of retail therapy in our lives…right? Well, that's what we say when we overspend at our local stores – oops. 
In all seriousness, heading out on a walk around the shops is a great way to exercise outside of your student house. You don't even have to spend money (yes, we can hear you crying already), you could just pop out for a browse to keep your body moving!
If you're in Cambridge for uni, you're in for a treat when it comes to shopping here. There's a plethora of shops for you to explore, from quaint cafes to popular high street stores. 
You're bound to find something to suit everyone's needs, so keep on reading to find out the best places to go shopping in Cambridge!
1. Grand Arcade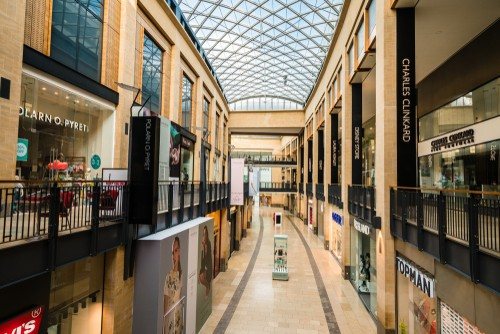 The Grand Arcade can be found in Cambridge city centre. It's one of the city's largest shopping centres, housing around 60 premium and high street retailers under one sky lit roof. 
Looking for something to wear on the weekend? Or just fancy treating yourself to something boujee? If so, make a trip here and you're guaranteed to find what you're looking for!
There's the likes of John Lewis, The White Company and even an Apple shop!
Remember Hollister? Yep, they have one here (and we suggest going in 'cos there's soooo many nice clothes in at the moment).
To be honest, whilst staying in Cambridge for uni, if you ever feel like you need to come for a luxurious day out – this is the place to be. They have an actual Sanctuary day spa onsite…what's not to love?!
There's parking onsite for an additional charge, or hop on the park and ride bus for just £3, bargain!
Customer Reviews
'Massive Arcade, lots of well known stores, impressive looking building and good facilities. Seating if you need a rest from shopping and free wi fi. A nice experience.'
'Great selection of shops, coffee shops, and restaurants. Best to visit on weekdays as it is crowded on Saturdays.'
2. The Grafton Centre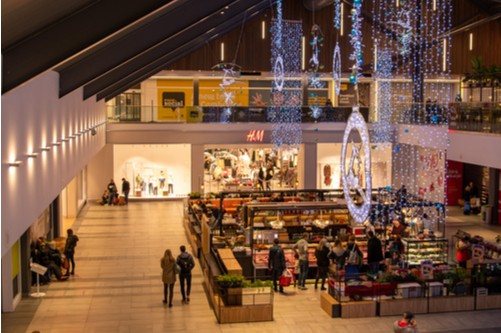 Situated just a 10 minute walk outside the Cambridge city centre, The Grafton Centre is the perfect place for you to relax, shop and eat whilst staying here for university. 
You'll be able to find all the high street names you love in this popular shopping centre, including The Perfume Shop, River Island and H&M. 
They even have a Puregym here, so if you're feeling like you need to let off some steam from uni, why not buy yourself a membership?
What makes it EVEN better is the fact they have a VUE cinema…like, who doesn't love a trip out to the movies? 
We dream about a bag of popcorn and a tango ice blast…mmmmm!
Unfortunately there's no free parking, but there's some for a small price if you don't mind paying. Who knows, you might need to fill up your car with a wide variety of shopping bags 'cos you're all shopped out!
Customer Reviews
'Great place to shop. Great accessibility and a fully renovated space. Sports shops inside have very good merchandise.'
'Lovely, bright shopping centre with many shops, coffee shops and food shops/restaurants inside. Offers a good selection of goods and services in the middle of the town and its shopping street. Convenient location, easily accessible, bicycle and car parking facilities available. Recommended.'
3. Lion Yard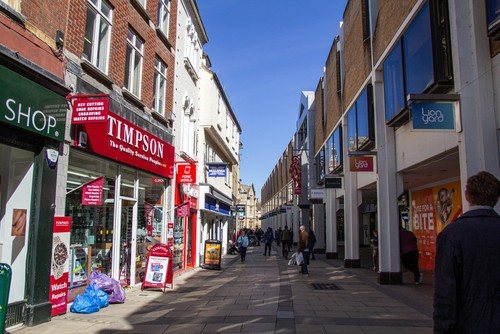 If you're after a delightful shopping experience featuring top quality brands, then get yourself over to Lion Yard. 
This shopping area is packed full of stores and restaurants for you to visit with your course or flatmates!
Some of our faves include Flying Tiger, Holland & Barrett, Lush and The North Face.
They're open Monday to Sunday, and are open an hour later on a Wednesday if you need to do some late night shopping. 
Obvs there's a few restaurants in Lion Yard you can visit, but if you're looking for the best eateries in Cambridge, we have a blog here you need to check out ASAP.
Customer Reviews
'Quite big shopping centre in the very middle of the old town. Restaurants, coffee shops, clothing, footwear, electronics, household and office shops/products are available and can be found here. Convenient location. It's a good place for a walk and some shopping or to have some fun and spend some free time when the weather is not suitable for spending time outdoors.'
'Great service and plenty of choices to shop in and plenty of places to get to drink and meals with friends'
3. Beehive Centre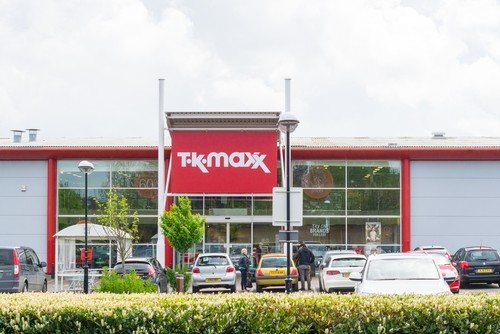 Looking for warehouse style shops such as Homesense and PetsAtHome? If so, the Beehive is where you want to be. 
They have a HUGEEEEE B&M home store which we're obsessed with! There's just something exciting about a trip to B&M's…right? 
In comparison to the others, these stores are a little different however sometimes that's exciting. 
Find yourself a bargain in TKMAXX, or explore the range of equipment for sale in Go Outdoors!
There's so much to do here, and after shopping you can relax at the local Costa… mmm!
Customer Reviews
'Perfect place for shopping. Plenty of parking spaces available and shops for all purposes and needs: supermarkets, coffee & food, clothing, home & garden etc. Good location, easily accessible and convenient. I can recommend it.'
'Great place for shopping loads of brands and always available parking'
4. Market Square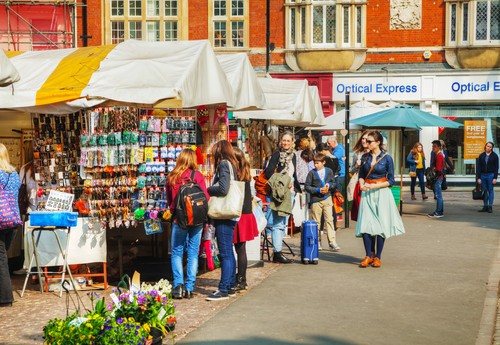 Last, but certainly not least, shopping in Cambridge wouldn't be complete without a visit to Market Square!
Traders have been running stalls at the historic market square in the city centre since the middle ages.
There's so many independent boutiques and specialist shops to browse around, so make sure you set aside a little while 'cos you're going to fall in love. 
You'll be able to find these market stalls on Trinity Street, right in central Cambridge. To be honest, they're not hard to miss!
Customer Reviews
'Well worth a visit. Numerous stalls with a whole host of tasty delights – something for everyone to try.'
'We love the smell and ambience of this great ancient market, selling everything from World foods and drink(yum) , cd's, fruit and veg, clothing and jewellery, plus lots more!'
After a day trip shopping, you're able to go back to your student house in Cambridge and relax…ahhhhh! How delightful does that sound? If you're looking for accommodation here, make sure to get in touch with our friendly team who'll be more than happy to help you with your booking journey.