If you've just moved into your new student house and are slightly bored of sitting at home, then read our blog to find out what you can do to shake things up.
There's a big mixture of 12 activities to keep you busy before the uni-term starts up again, or for on the weekend when you're keen to have some fun with your housemates!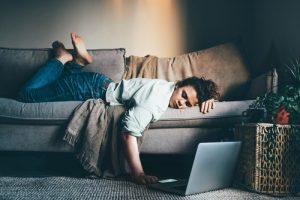 1. Play Board Games
Let's not slate playing board games, we know there's digital versions of retro games like Monopoly and Trivial Pursuit, but why not go old-fashioned and whip the old boys out?
You can sit round a table with your friends and get competitive in a game, it'll be a blast from the past! Whether it's an evening of fun or just something to pass the time during an afternoon, we're sure this will shake things up.
You could even have a few drinks whilst hosting a game night if you wanted to, or if you don't have any board games, you could play a video game together.
We've even seen TikTok's of people creating their own board games, if you're really up for a challenge, and a good time!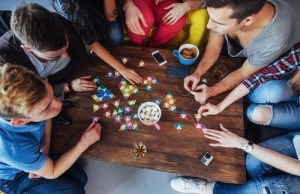 2. Do A House Quiz
We don't know about you, but we loved doing virtual quizzes during the pandemic, planning a PowerPoint presentation with funny questions to ask your mates, it was great!
You could bring this fun activity back, but this time you'll actually be sat with your friends, rather than seeing them on a screen.
There's plenty of online quizzes available if you don't want to make your own, and there's even themed ones too! So, if you and your housemates have similar interests and are big fans of a particular topic, you can show off your knowledge and have a laugh.
You could even do a house quiz on 'Who Knows Me Best' to see how well you know each other, and who actually pays attention during conversations!
If you really wanted to spice things up, you could have a prize for the quiz winner like a week of no housework or a free round at the pub.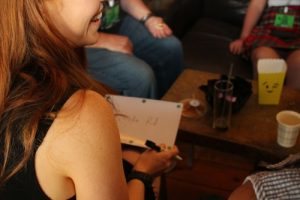 3. Create A Custom Memory Book
Next up on our list of things to cure your boredom in your uni house, is to create a custom memory book. How wholesome would that be?!
You can all sit down together and create a scrapbook style album of all your memories together.
You can include photos of when you all first met, such as if it was in fresher's week, you'll have some throwback images to put in. This is a super cute thing to do with your friends at uni, and it's something you can look back on in years to come.
Although, this will only be a worthwhile activity if you do have photos with your housemates that you can include, or if you haven't just moved in with them.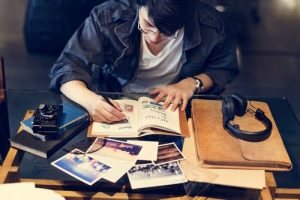 4. Cook Or Bake
Time spent in the kitchen whether it's cooking or baking, can release endorphins and boost our mood.
It's a great activity to do to keep you busy and it's rewarding as we get to try some yummy food whilst having fun.
You could find some new recipes online and follow them with your housemates, or better yet, you could try each other's recipes from home.
Cooking or baking with others can be quite therapeutic, so whack on some tunes and show off your culinary skills!
You could even have a BBQ, although we know summer is almost at the end so there's not a lot of time if you want to do it in the sunny weather.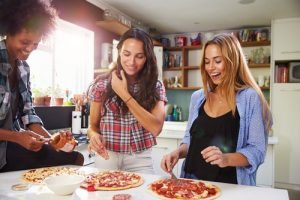 5. Make Cocktails
When it comes to fun things to do in your student house, creating cocktails will quite literally shake things up.
You could all create your own signature drink and try one another's and find out who is the bartender whizz in the house.
You don't have to include alcohol in them either, you can create some delicious mocktails with your mates. This is a great activity to do if you're bored, and you don't actually need that many ingredients, depending on what you're planning to make.
Why not re-create your favourite cocktails from your regular bar or pub, but for a cheaper price?!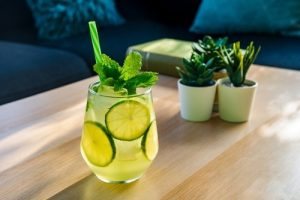 6. Decorate The House
If you've been meaning to decorate your student house since moving in but you keep putting it off, then do it whilst you're bored.
It might be quite time consuming and require some effort to sort out making your home look jazzed up, but it'll look great once it's done and it's one thing off your list!
You can dedicate an afternoon with your housemates making the place have your own touches to it. We've got a guide on how to make your house a home with 7 student décor ideas you can utilise.
If you've already made your house look fabulous, then you could move on to making your uni house garden look that extra bit better. If you have one, that is.
We know it's getting colder, but you could put up some cute lights outside and make a nice place to sit at night.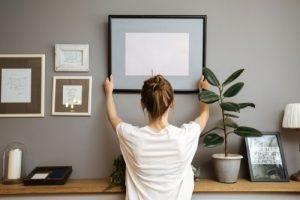 7. Watch A New Film Or TV Show
This might be an obvious one but watching a new film or TV show is a great way to cure boredom whilst at uni.
There's plenty of newly release things to watch at the moment too, from the likes of House of The Dragon to She-Hulk to The Serpent Queen. You're literally spoilt for choice!
There's really nothing better than sitting and chilling with your mates and watching some good telly, whether it's on a rainy day or spending the evening having a wind-down. You could even use it as an excuse to order a takeaway!
If you'd rather spend some time by yourself re-charging your batteries watching a new film or TV show, go for it.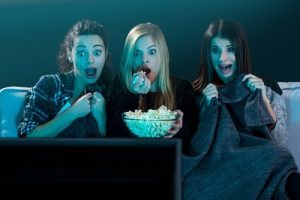 8. Make Pottery
Whether you're a creative student or not, you could use your free time to take up an artsy activity like pottery making. There's plenty of affordable kits you can get online, and it's something new and different to do with your housemates for a few hours.
You could create a unique make-up brush holder, pen holder or even a plant pot! It's a great way to bond with the people you live with, and it's quite relaxing too.
Plus, the end result will hopefully be a nice, personalised piece you can feature in your student house.
Although, this is a bit of a messy activity so be prepared to get your hands dirty, and perhaps your workstation too.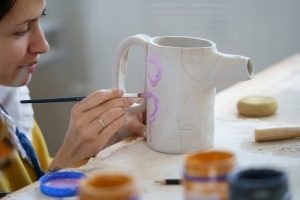 9. Do Some Yoga
Did someone say living room yoga?! We LOVE this calming and mindful activity. It's so simple to do and great for your body and mind.
If you're already a regular yoga enthusiast, you could show off your moves to your housemates and get them to join in with some fun exercises.
If you don't have the slightest idea about yoga techniques to do, then a simple search on YouTube or TikTok will help you out with poses you can do at home.
Not only will it stop you from being bored, but it will improve your wellbeing too, which is especially important if you have been feeling a bit down whilst at uni.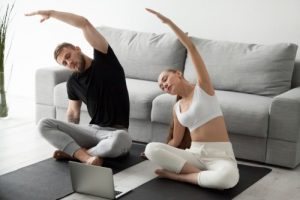 10. Learn A New Language
If you're wondering what you can do to help pass the time, then this next one is a brilliant idea for you, learning a new language.
It's a great way to be productive and gain new skills, and let's be honest, if you're bored and have a lot of spare time, don't waste it.
There are tons of language learning apps you can use to learn a new language for free like Duolingo.
Obviously, you're not going to be fluent in a new language in the click of a finger, and it does take some dedication to speak, read or write in a foreign language. However, at least it will keep you busy for quite a while!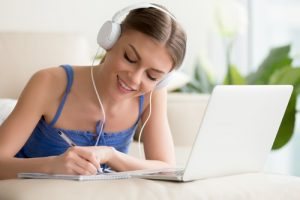 11. Find New Things To Get Involved With
Whilst you're a student, there's tons of things you can get involved with including events on or off campus.
If you're not sure where to look, check out your university Student's Union and see if there's anything happening you can join in with.
There's also sites like Skiddle or Facebook where you can find out what's happening near you.
Don't be afraid to just turn up to places by yourself either if your housemates or uni friends aren't up for going, we're sure they'll be people in the same boat as you.
After all, university is about meeting new people and making new memories, so don't spend your time being bored and push yourself beyond your comfort zone.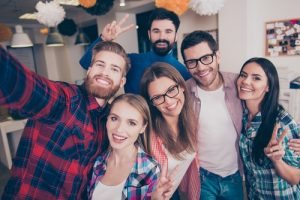 12. Host A Party
Lastly, you could be the hostess with the mostess and organise your own house party if you're super bored.
Invite a few friends over from your course or other people you've met at uni, and have a fun night socialising. It doesn't have to be a full-on party either, you could just have a small get together and a catch up with some of your pals.
It's one of the best things to do if you're bored, because you don't have to spend tons of money on going out, and when the night is over, your bed is only upstairs!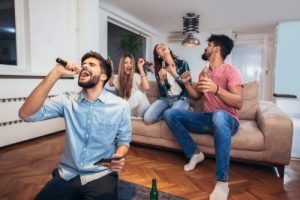 We hope these 12 suggestions of things to do at uni when bored will help you cope, you should try them! Don't worry though, the beginning of the next academic term is almost here so you'll be back working hard with less time to feel like you're not doing an awful lot.
Although, sometimes doing absolutely nothing can be well deserved, especially as a uni student. So, don't feel bad if you've not spent your break from uni doing too many exciting things.
We know how to provide you with a happy home from home, view our properties to find the right place to live whilst at university.
Take a look at our blog on: How To Deal With School Stress And Anxiety In University.