Are you a student living in Cambridge curious to find cafes to study in and get that all important caffeine fix? Fear not we're here to let you know the perfect student-friendly places to go with relaxing vibes. After all, studying in the library means you're not in close proximity to both coffee AND cake! 
Before we get started on our favourite workspace spots, we thought we'd give you a bit of an introduction to Cambridge for those soon to be freshers or those looking to apply to uni there. Cambridge is a city on the River Cam and is home to two universities: the University of Cambridge and Anglia Ruskin University. Cambridge has something for everyone to enjoy, if you're wanting to know what there is to do and see whilst you're a student here, then read our post to find out!
No matter where you're planning to study, we're sure you're going to have the best experience. Now, here is our guide to the best cafes in Cambridge to get some work done during the day.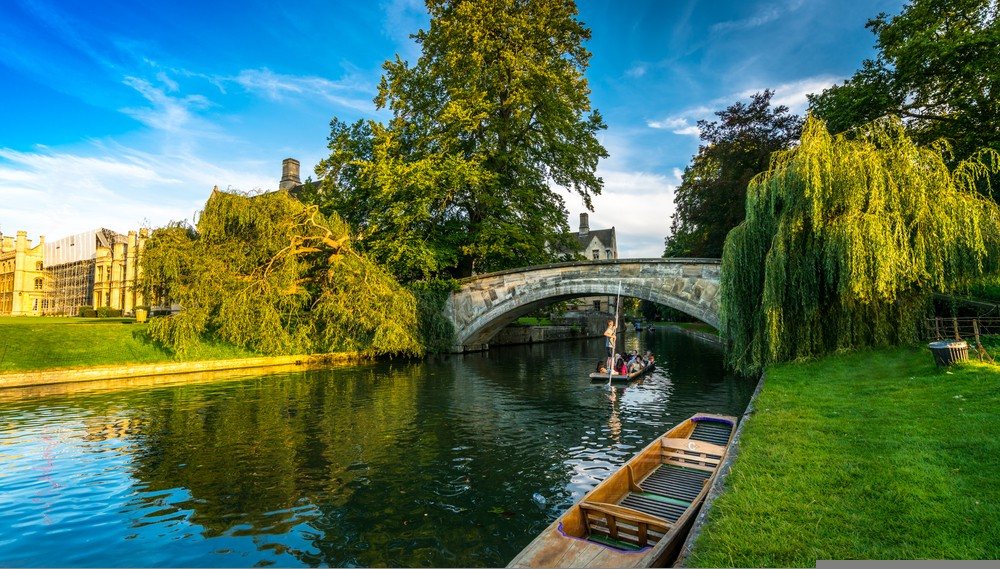 1. The Locker Café
This lovely little café is a great place for students looking to catch up on uni work or it's also a great place to meet with your course mates to work on group projects. Located on King Street it's only a 10-minute walk from the University of Cambridge campus. So, it's great to go to if you've got a gap in the day until your next lecture or seminar!  
The Locker Café is family run and has great coffee, homemade cakes and yummy food to enjoy whilst you're working hard plus, they're open from 8:30am until 5:30pm! There's plenty of places to sit and they're also dog friendly so you can get some serotonin whilst working. We heard they also offer student discount, take along your student ID and make the most of some money off – you know you want to.  
View this post on Instagram
Address: 54 King St, Cambridge CB1 1LN
2. Espresso Library
If you're after a nice environment to get your head down and work whilst also enjoying some nice refreshments and food, then Espresso Library is the place to go. This independent coffee shop and cycling club in Cambridge centre is super spacious. There's outdoor and indoor seating so you can come and read some books for your uni or do some work on your laptop.  
Their modern interior makes for a relaxing vibe which is great for during mid-week studying if you're fed up of the same four walls. Although, at the weekends it does get pretty busy so it may not be the best place for a quiet study on a Saturday. What're you waiting for? Grab a coffee and some brunch and get tons of work done.  
View this post on Instagram
Address: 210 East Rd, Petersfield, Cambridge CB1 1BG
3. Hot Numbers Coffee (Dale's Brewery)
 Hot Numbers Coffee situated on Gwydir Street is just a short walk from Cambridge City centre, trust us it's worth the mooch. This café is the definition of calmness so if you've got deadlines or assignments coming up, make this your go to. The space itself is large but still feels inviting and their drinks choices are just great, there's a variety of different styles of coffee to choose from if you need a little wake up. Hungry? They have some lovely foods on the menu like avocado on toast.  
 If you're looking for a study buddy, this is a great place to meet people too. Let's not forget, they have plenty of power sockets if you want to bring a laptop. Is there anything worse than not being able to charge your laptop whilst working?!  
View this post on Instagram
Address: Dales Brewery, 5/6 Gwydir St, Cambridge CB1 2LJ
4. Michaelhouse Café
Located inside St. Michaels Church on Trinity Street is the Michaelhouse Café. It's a nice and relaxing coffee shop which will help you focus on your work. Not only that but they serve yummy breakfast, brunches, lunches and cakes. So, if you get peck-ish whilst studying, take a break and order something no matter what time of day it is (open 9am-5pm). Its right in front of Trinity college too, so if you're a student there it's a winner.  
Although, due to its ancient church surroundings you may not be guaranteed a table, or a plug socket. Nonetheless, it's a great place for students to study, go and check it out for yourself! 
View this post on Instagram
Address: Michaelhouse Café, St Michael's Church, Trinity St, Cambridge CB2 1SU
5. Chill #2 Cafe & Bar
Located a stone's throw away from Cambridge Station is Chill #2 Cafe & Bar. It's laid back and relaxing environment is the best place to do some work. If you're heading home for the weekend, then this place is a real-life saver to head to before catching your train. Sit and get your head down, whilst enjoying some good food and drinks! Choose from a selection of drinks like coffee, tea and hot chocolate and when you get hungry order something of their menu of pastries, salads, baguettes and pizzas to name a few.  
Their common space area is ideal for students and young professionals who have tasks to do, plus the seats are really comfy so you won't have a sore bum after sitting down for an hour. Argh! It's so annoying when that happens. Crack on with whatever you have to do, this place offers the perfect solace.  
View this post on Instagram
Address: 2, 2 Station Sq, Cambridge CB1 2GA
6. Urban Larder
Urban Larder is a lovely little coffee shop and deli located on The Broadway, Mill Road. Their atmosphere and interior make it a great place to go to if you're after a change of scenery during exam season, or just when you've got a long to do list. They're open 8am-4pm Mon-Fri too so if you're an early riser who likes to get up and start the day then it's ideal.  
Whilst it is quite small compared to a few other cafes in Cambridge, it provides cosy vibes, and their coffee is really good. You can also grab some of the lovely cakes on offer – the brownies are fab! They also do a mix of other tasty foods from bacon sandwiches to salads to grilled cheese toasties. If the fridge is looking dull at home, this is definitely the place to go for a treat! 
View this post on Instagram
Address: 9 The Broadway, Cambridge CB1 3AH
Before we go, try to remember that not every café is going to be happy with being a workspace for a long period of time. So, if you walk into a place and its super busy, it's probably not the best idea to sit down and plan to do uni work for hours.  
Some places will be fine with having people work within their space, others may not. Also, you do have to buy things if you're going to be using their space and wi-fi, don't just buy one coffee and stay there for four hours. 
By no means are these the only cafes in Cambridge perfect for studying, there's TONS! You can explore all the best places and spaces in the city for yourself, let us know your recommendations.  
You should read our blog on the 9 Best Nightclubs In Cambridge Revealed next! 
Our cosy student houses are waiting for you, whether you're looking to stay in Cambridge or other locations across the UK. Check out the properties we have available here.