We know JUST how boring a uni room can look in a student house when you first move in, especially when you can't just give it a lick of paint to add some character. 
A big trend on Pinterest recently is the nature-inspired room decor ideas and we're living for it – are you?!
Incorporating nature is a fab way to boost your mood and reduce stress levels, something you're undoubtedly going to experience during your university time. 
Now, we're not talking about replicating the Amazon rainforest…more like incorporating tranquil accessories here and there to make your student room feel super cosy!
Keep reading to find out our 10 favourite nature-inspired decor ideas for your student room.
1. Natural Colour Scheme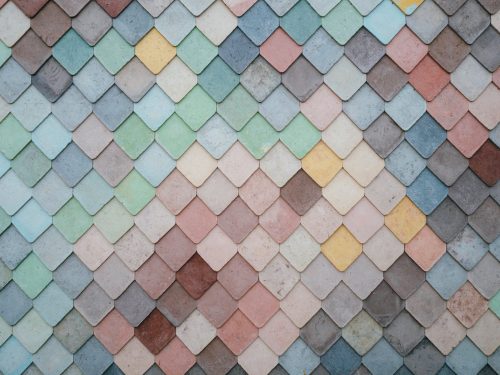 Okay, so first things first, you HAVE to start with the basics. A colour scheme!
A colour scheme is basically a simple chart of all the colours you're going to use in your student room. 
It's great for being able to visualise what colours work well together and what don't. Kinda like a mini personal palette.
For your nature themed student bedroom, you have to have natural tones ONLY! Having natural colour combinations will support your entire room into feeling naturistic.
To do this, pop onto Google or Pinterest and simply type 'natural colour scheme'…from here you'll be able to choose from a wealth of combinations best suited to you.
2. Wooden Accessories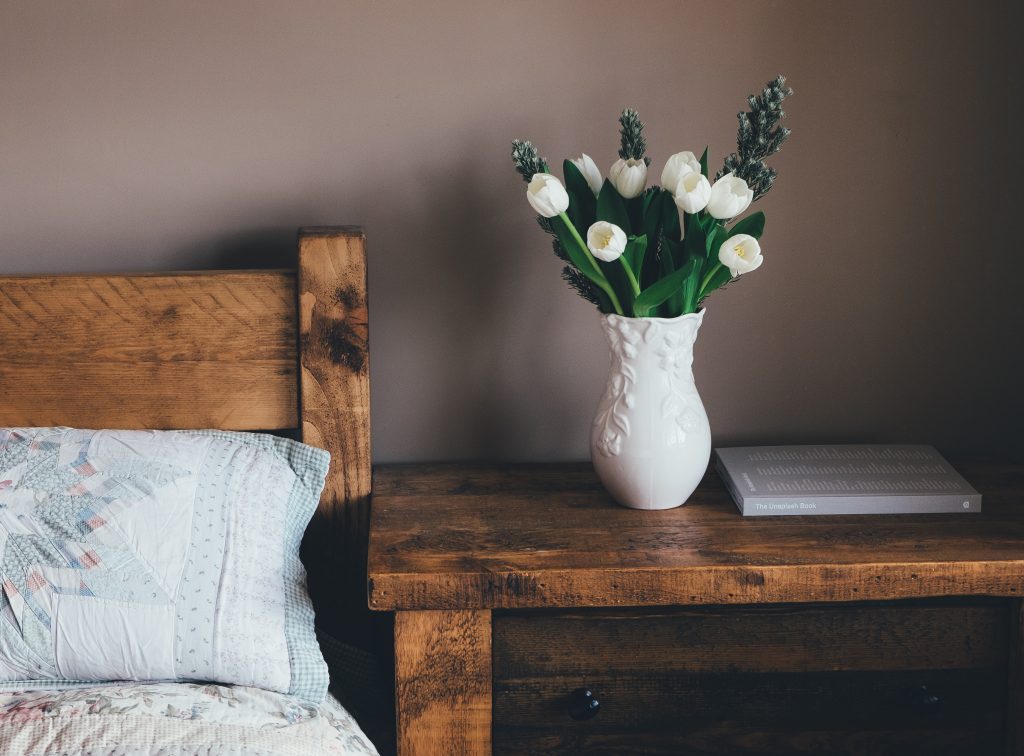 Once you have the colour elements to your student room, your next step will be to purchase wooden accessories (or wooden-ish looking accessories)!
As you're probably aware, wood comes from trees, so it's really a necessity to incorporate wooden features in your nature-inspired bedroom. 
This could be through a desk lamp, wall mirror, bookshelves or even a bin for your rubbish! 
The world's your oyster, just make sure it looks wooden!
3. Green Or Beige Bedding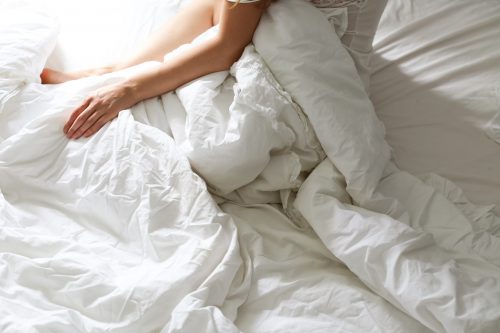 For specifics, decorating with green or beige bedding is a must (toned to fit in your colour scheme). 
This is solely due to the fact that your bed is most likely going to be the focal point in your student room, so it needs some extra love and attention.
We suggest picking out a bedding set made from natural materials, if the budget allows, and searching high and low for cushions to match. You can then lay out and display these how you please!
Honestly, you're bound to see a transformation in your room alone with just your bedding, it's a staple!
4. Chunky Knitted Blankets and Rug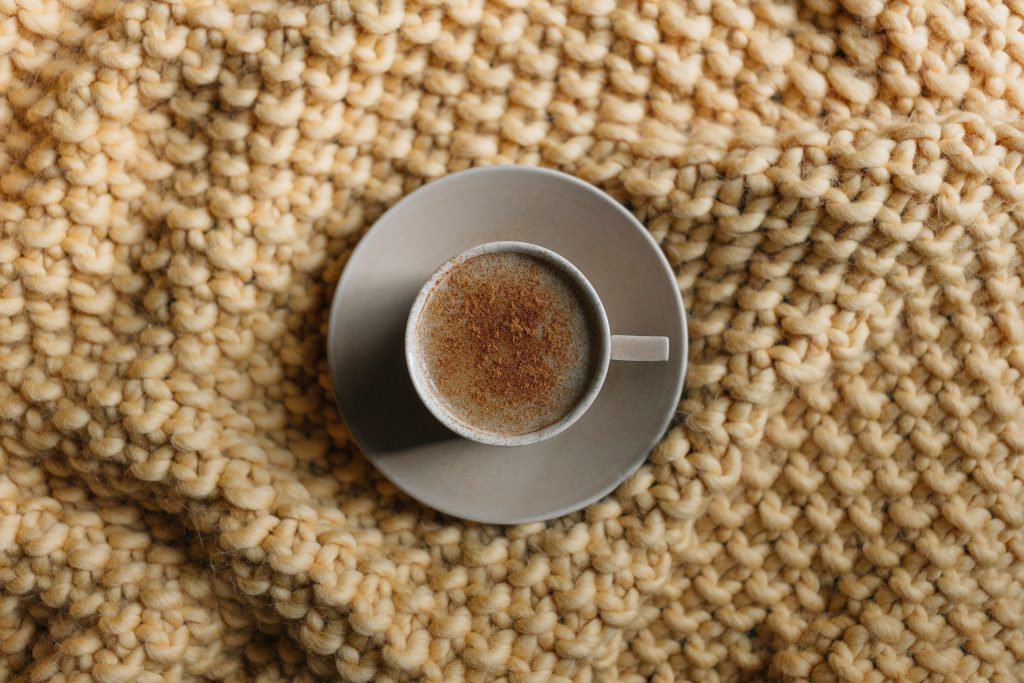 There's something about a chunky knitted blanket which just screams 'nature'…do you get what we mean???
We think it might be something to do with its texture. Being knitted, the material gives it natural and earthy vibes.
Anyway, we suggest you search on Google or get your Nanna to make you one, because they just look cool and are so trendy at the minute!
5. Linen Curtains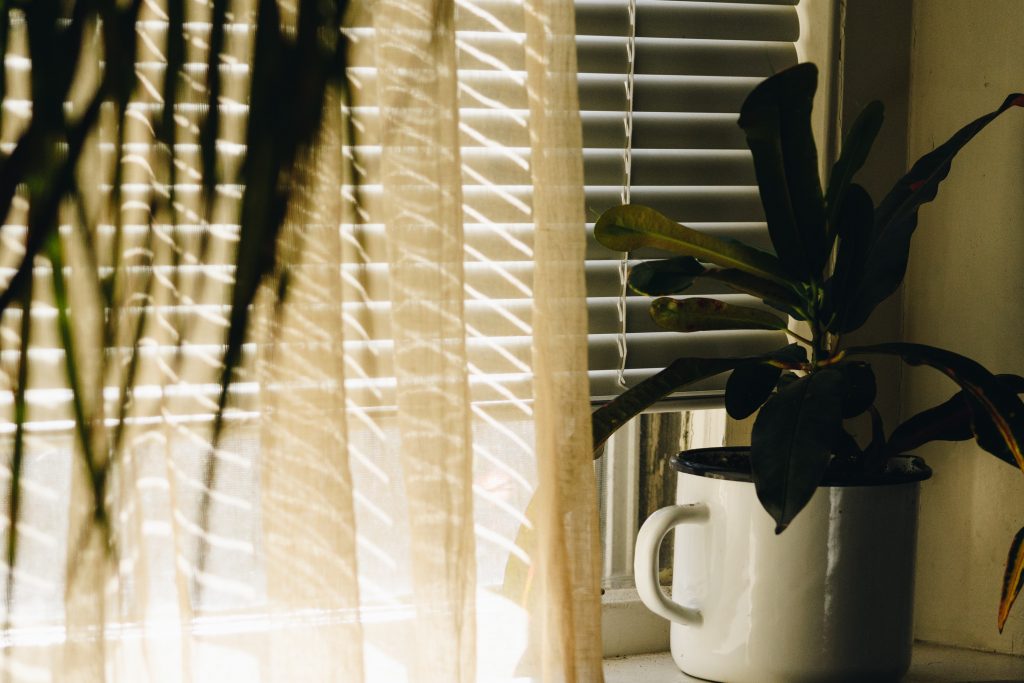 Okay so hear us out, linen curtains aren't a necessity but they're destined to make your room more naturistic. 
This woven fabric gives off such relaxed vibes and will instantly brighten up your student room!
Most home decor ideas pages probably wouldn't recommend linen curtains due to the price, however there are definitely some cheaper options available to suit your budget!
6. Plants and Flowers (Fake Or Real)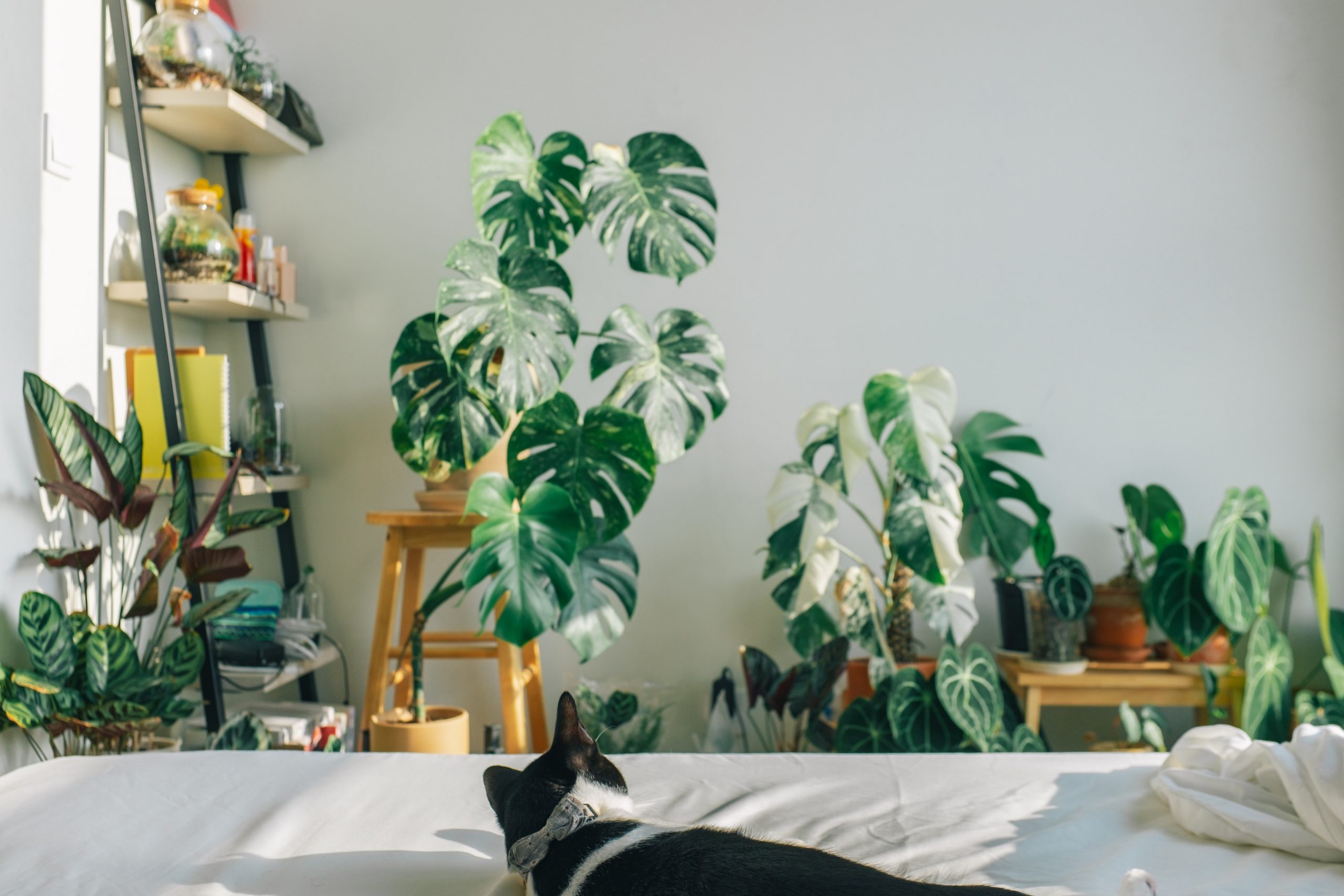 Plants and flowers are a great way to improve your nature-inspired university room!
They have the ability to transform any space, creating a warm and inviting atmosphere. 
However, it's important to take a long hard look at yourself and truthfully answer 'will I remember to water them when needed?' if you answered…
Yes – really...are you sure?
If yes (again) – congrats! You're one of the fair few uni student's who'll be able to manage having real life plants and flowers – lucky you. We suggest you pop down to B&Q or your local gardening shop to pick up some plants that you think will suit your interior design. 
If no – don't fret, you're not alone! They're a lot of hard work! So, to ensure you're keeping up the natural design, we suggest that you pop over to Ikea and stock up on some artificial plants for your bedroom.  
Some artificial plants that are extremely popular at the minute are the hanging vines. You've probably spotted them on Insta by now.
They're a staple and can cover up any dull, white-washed uni wall.
7. Woven Baskets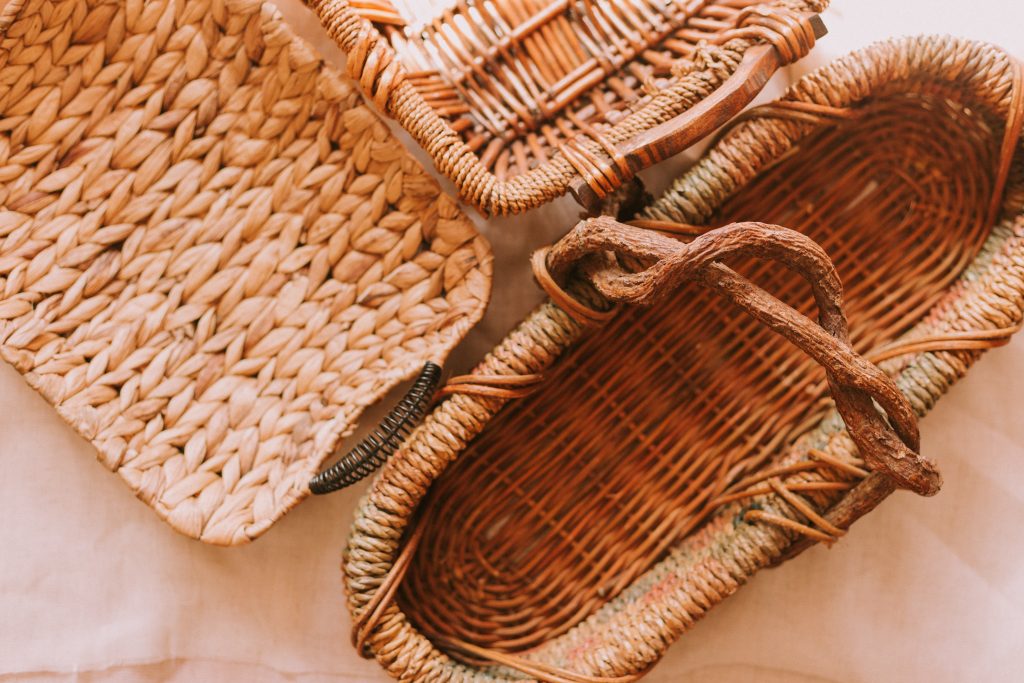 Storage is key whilst designing the interior of your university bedroom! 
At the end of the day, you have to have places to store your uni books, notepads and pens – right?
That's why one of our nature-inspired room decor ideas is to purchase some woven baskets! 
They're super cute and will instantly make a room feel more naturistic, due to their different textures and beige colours.
8. Fairy Lights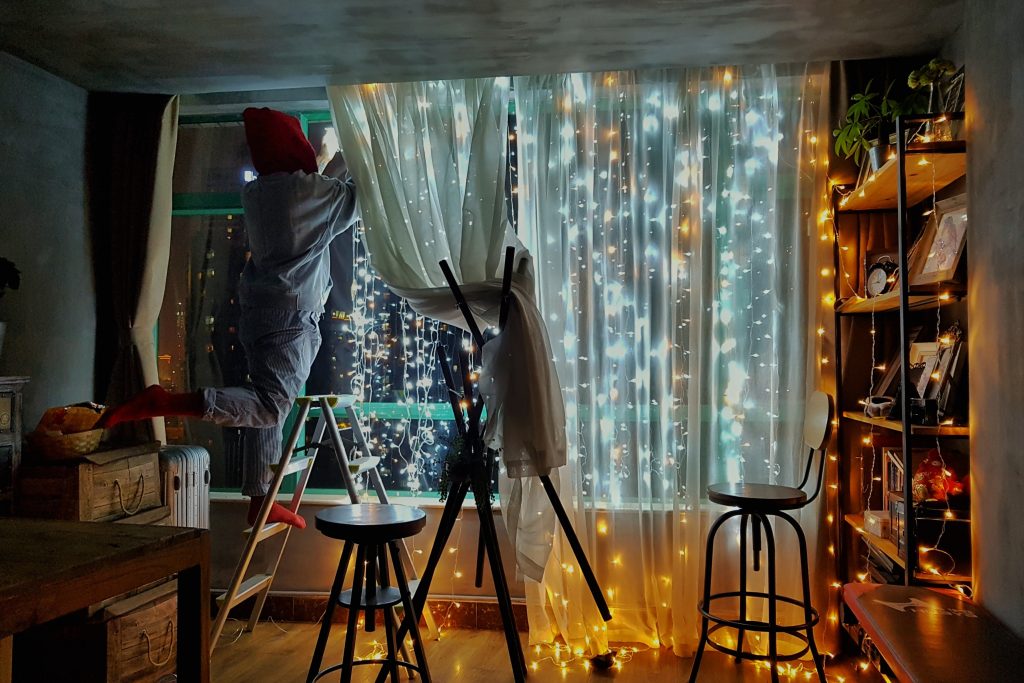 Despite what style of room you're decorating, surely it's inevitable to find fairy lights in any student bedroom?!
What's not to love about them? They're a mesmerising accessory, bound to brighten up any room they're in! (p.s they also look soooo aesthetic and remind us of something you'd find on Pinterest).
You can nab a pack for yourself for under £20 online…what a bargain!
9. String And Wooden Pegs

Right, this may sound silly, but this cheap hack will make presenting your personal photos way more appealing!
It's a trick, which uses wooden pegs to attach your photos to a piece of string, which is then held up by command strips on your bedroom wall…it's hard to explain but we promise, just trust the process!
It's a fab way to display your piccies, especially because you can then showcase them to your friends when they come to stay. 
10. Crystals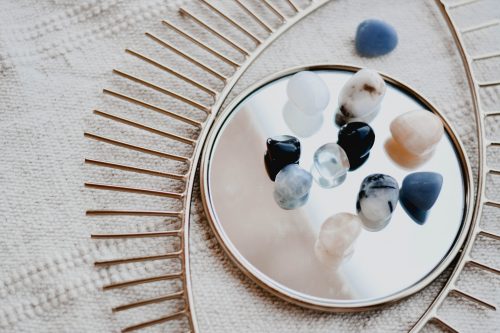 Last, but by no means least, crystals!
Crystals have had a recent rise in popularity amongst Millennials and Gen Z'ers because of their holistic and spiritual healing properties.
These precious stones come from the earth, therefore will fit perfectly into your student bedroom if you're wanting nature-inspired decor!
Supposedly, you can purchase crystals online, which manifest calm and relieve stress levels – perfect for life at university then?!
We hope you found this list of 10 nature inspired room decor ideas helpful! We're already re-arranging our rooms to fit all of these styles in. It may be all fun and games designing the interior, however it's important you bring everything you need with you (including the boring stuff). Hence, we've compiled a checklist for you, so you dont forget a single thing!