We're sure you're all fully aware that there are plenty of people that were famous Cambridge Alumni!
After all, The University of Cambridge is the second-oldest university in the English-speaking world and the fourth-oldest surviving uni.
Home to some of the world's top academics, students in Cambridge already have a big advantage being taught by world leaders in their field of study!
So, with that being said, let's take a look at 10 famous people you didn't realise were Cambridge Alumni – prepare to have your mind blown.
1. Charles Darwin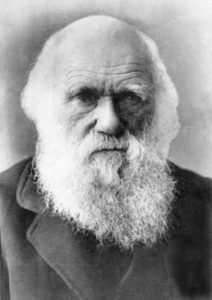 So, coming in at number one is this guy called Charles Darwin…ever heard of him? We thought so!
Best known for his contribution to the science of evolution, his theory was that all species of life have descended through common ancestors.
Did you know? Darwin's name was entered into the admissions book at Christ's College Cambridge on 15th October 1828.
In 1831, he took his BA exam and was ranked 10th out of 178 candidates – now that's impressive!
Darwin lived in William Paley's old rooms in First Court, where his interest in geology and botany flourished.
We bet you didn't know Charles Darwin was famous Cambridge Alumni – pretty cool right?
2. Rajiv Ghandi
Former Prime Minister of India Rajiv Ratna Gandhi was an Indian politician who was the youngest Indian prime minister at the age of 40!
From 1962 to 1965 he studied engineering at Trinity College, Cambridge, but did not obtain a degree.
Rajiv actually met his wife-to-be whilst studying at Cambridge, and later trained as a pilot!
3. Oliver Cromwell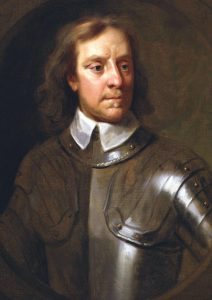 Oliver Cromwell was an English general statesman who led armies of the Parliament against King Charles I During the English Civil War.
He attended Huntington Grammar School and went on to study at Sidney Sussex College in Cambridge.
Fun fact: Cromwell's head is actually buried at Sidney Sussex College under the chapel!
The exact location of the burial place is a bit of a secret, known only to a selected few members of the college, so students may struggle to find it.
4. Isaac Newton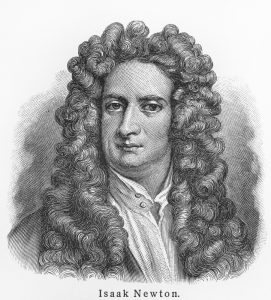 Sir Isaac Newton is of course widely recognised as one of the most influential scientists of all time.
He plays a key figure in the scientific revolution and came up with the famous law of universal gravitation!
Isaac Newton entered Cambridge University in 1661 where he studied classical curriculum, he was elected a Fellow of Trinity College in 1667.
He constructed the first reflecting telescope in 1668, and the following year he took his Master of Arts Degree!
After receiving his Master of Arts degree, Isaac took over as Cambridge's Lucasian Professor of Mathematics in 1669.
It's crazy to think that this one man achieved so much, all in the wonderful university city of Cambridge!
5. Stephen Hawking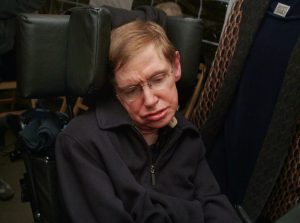 Making 5th place is Stephen William Hawking, an English theoretical physicist who came to Cambridge in 1962 as a PhD student.
He swiftly rose to the top to become the Lucasian Professor of Mathematics (once held by Isaac Newton as mentioned above!)
When he completed his PhD, he became a research fellow at Gonville and Caius College where he remained as a fellow for the rest of his life.
Since his death, a memorial has been laid outside the late scientist's room in Caius Court.
6. David Attenborough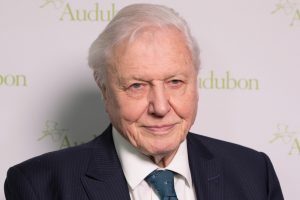 We're more than sure you've heard of David Attenborough, what an absolute legend he is!
The man himself actually attended Clare College, and graduated with a master's degree in 1947.
He studied geology, zoology, and obtained a degree in natural sciences before leaving the navy and bagging a job at the BBC!
Since then, David Attenborough has brought the wonders of the natural world to our screens in true style.
Which is why he has an iconic building named after him in the centre of Cambridge – a focal point for research.
7. Alan Turing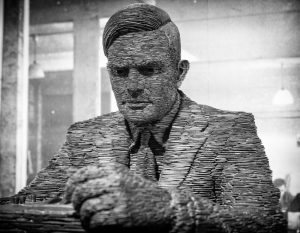 Coming in at 7th place is Alan Turing, an English mathematician, computer scientist, logician, cryptanalyst, philosopher, and theoretical biologist!
That, in itself, is mega impressive, and the fact Turing studied as an undergraduate at King's College Cambridge is even cooler.
He studied as an undergraduate from 1931 to 1934 and was awarded first-class honours in mathematics.
8. Prince Charles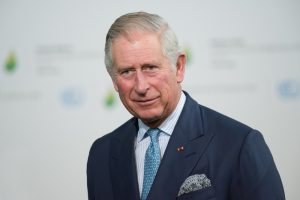 Did you know? Prince Charles was part in Cambridge Alumni! He began life as an undergraduate at The University of October 1967.
The prince read archaeology and anthropology in his first year but switched to history in his second year!
He graduated from Cambridge with a 2:2 Bachelor of Arts on the 23rd June, a fine effort if we say so ourselves.
Prince Charles actually broke the tradition as the first male royal to go to university after completing his A-levels.
9. Robert Oppenheimer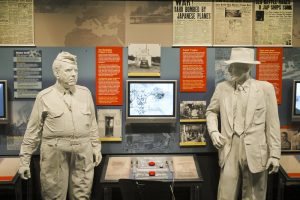 J. Robert Oppenheimer was an American theoretical physicist and professor of physics at the University of California.
Often referred to as the 'father' of the atomic bomb, he gathered the best minds in physics to create one – wowzers.
In 1924, Oppenheimer was accepted into Christ's College, but he only spent two terms there!
That's still enough for him to make our list though because it's not every day someone creates an atomic bomb – right?
10. James Spudich
Let's talk science! James Spudich is an American scientist and professor and made his mark with discoveries on molecular motors.
He did postdoctoral work in genetics at Stanford and structural biology at the MRC laboratory in at The University of Cambridge.
Although he was only there for a couple of years, he still made his mark as famous Cambridge Alumni!
And there you have it! 10 super influential and important people you didn't know were Cambridge Alumni! We're sure it comes as no surprise that these individuals made huge impacts, after all, an education at The University of Cambridge is incredibly impressive.
If you're feeling a little peckish and fancy a Chinese takeaway in your student accommodation in Cambridge, check out our latest blog here for the best spots in Cambridge rated by students!