As winter approaches, we are all looking forward to those cosy nights in, blankets at the ready, heating on, and a regular long soak in a nice, bubbly, hot bath. 
But wait. What happens if you have a broken boiler? 
A broken boiler could mean you are out of hot water and if the damage strikes at the worst possible time, you could be left wrapped up in layers and layers of jumpers and blankets as there is no heating. 
This is a disaster during the cold winter months in the UK. Really, who needs this to worry about?!
Living in a student home brings with it many joys of living independently (for the first time in many cases), but it also means that you are responsible for a lot more than you would be when living at home with your family. 
If your boiler has broken down you should immediately seek help, with a plumber ideally on the way as soon as possible to fix the boiler and to get your radiators working again.
What should you do whilst you wait for the rescue team to come and fix your broken boiler? 
Here, we've put together some top tips for when your boiler has broken down.
1. Wrap Up Warm With Plenty Of Layers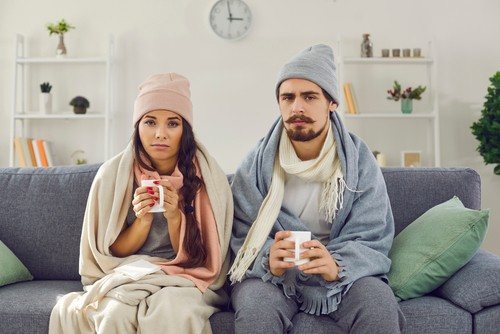 The first thing you should reach for if the boiler breaks this winter is as many layers as you can fit in your hands and place around your body! 
This should start at the beginning of the day when you get dressed. If the weather is cold and you don't have any heating in your student house, you must dress for the weather. 
Add extra layers of clothing to give you the best chance to stay warm. Every single layer you add to your clothing adds another layer of insulation, preventing your body heat from escaping and the cold from getting in. 
Wear a hat, get your gloves out and add a blanket over the top as you sit around the house, it all makes a difference in keeping you warm!
2. Close The Curtains Around The House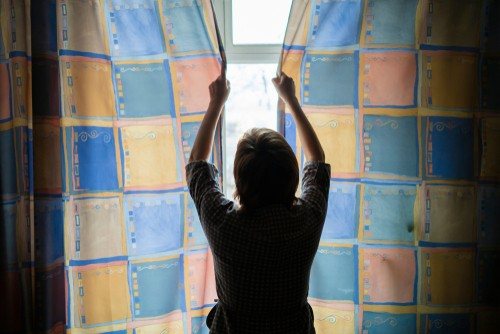 One of the biggest sources of heat loss in any house is the windows. This might not seem like too big a deal when your boiler is working and you have your radiators working, providing you with that beautiful warmth during the cold winter months. 
When you have a broken boiler though, you need to consider all options to stay warm. Keeping your curtains and blinds closed can help to stop heat escaping through the windows. 
This is especially important at night, helping you to retain heat in the room. You need to be clever with it though, as if it is a particularly sunny day, no matter how cold it is outside you should keep the curtains open during the day, letting the light in. 
Even a little bit of light can help to warm the room up, and light always boosts our mood.
3. Keep The Doors Closed Throughout The House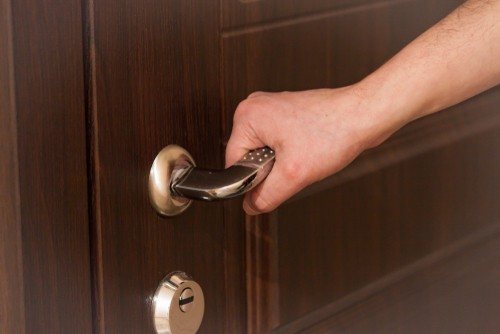 Another way to try and retain heat throughout your home and to stop heat from escaping is to make sure that all the doors are closed. 
Obviously, the main front door to your student home should remain closed for security reasons, but this also keeps heat in, as it should be a thick, sturdy door. 
You can do more than that though. By keeping every internal door closed
too, you can increase the chances of keeping each room warm and not lose the heat as it flows throughout the whole property.
4. Choose Your Room Carefully
It is much easier to heat one room than to heat the entire house if you have a broken boiler. Think about the different rooms and activities that you have in your house and which rooms you need the most. 
It sometimes pays off to be as tactical as you can when a boiler is broken, choosing which rooms to heat. 
Add a draught excluder at the bottom of the doors, heat the individual room up as best you can and keep the door closed. 
If you spend most of your time in your bedroom, focus on heating; if it's more about spending time in your living room or kitchen, make that your priority.
5. Boil Water And Be Clever With Its Use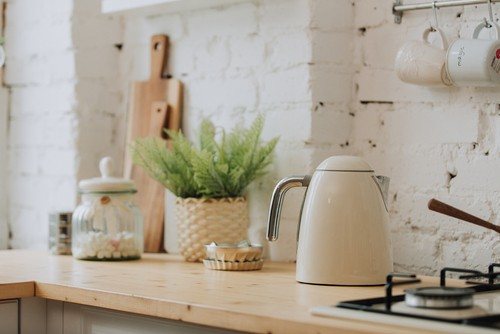 You might not have hot water coming out of the taps when your boiler is broken, but if you have a kettle (which every home should have – if only for a good cup of tea!) or some pans, then you can boil water and make good use of it. 
You can use boiled water to wash with in the sink or in the bath (just make sure you add a dash of cold water first so you don't burn yourself), and you can also fill hot water bottles to keep you warm on your person or to place at the foot of your bed an hour or so before you go to sleep, making the bed nice and warm for your arrival.
6. Eat Warm Food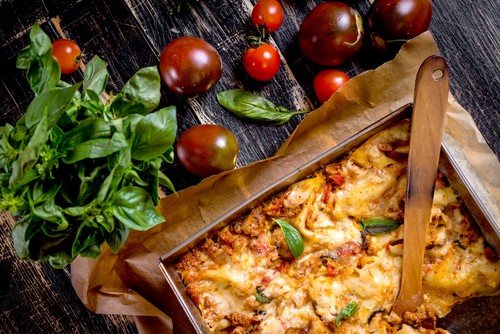 The winter is a great time to get the big pans out or the slow cooker, it's time to make heart-warming and nourishing soups and stews. 
When you have a broken boiler, this could take on even greater importance as it helps to keep your body warm as well as just a chance for you to relax and make tasty food! 
Just using your oven and hob helps to heat the room, whilst a mug of tea, coffee, or hot chocolate is a delicious way to stay warm.
Eat warm, nourishing food, layer up, close the doors and curtains around your student home, and do everything you can to stay warm if you have suffered a broken boiler. The first thing you should do when you suffer with a boiler breakdown in your home is to contact a plumber or manager of your property to make sure it is fixed as soon as possible. Sometimes, this can take time however, so it is important to look at these tips and to keep warm for as long as you need to.