Moving out of your student house can be stressful – all the packing, cleaning and organising in just one day. Care for some secret tips and tricks? Us at UK Student Houses have you sorted! 
Well done you did it, you got through another academic year! But that also means the end of your current tenancy is coming up fast, and its time to say goodbye to the memories you've made in your student house (big sad). If you're stuck with what to do first and can feel yourself getting stressed, then stick with us we'll ensure your exit is smoooth sailing!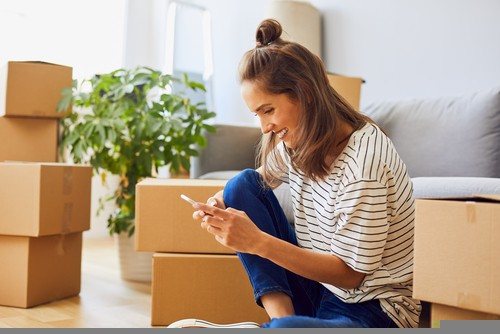 Prepare in Advance
Prior to moving out of your student house, you should set up a plan, so you know what you must do and when you need to do it by, such as planning the checkout process. Do you need to hand your keys in do you need to go to the estate agent's office or meet with your landlord and when? 
For further preparation, you can set up a notes folder on your phone or be old style and write it down, with everything you need to do and tick it off when it's done. The best part is you can share notes files on an iPhone so you and your housemates can go through the plan together. One person can be responsible for cleaning the kitchen and living room, another for emptying the bathrooms and another for taking the bins out (you get the gist). You don't want it to come to the day of your tenancy ending and have loads of things to do so plan early and be organised to ensure you have a stress-free exit.  
Packing Your Things Away
Argh, we know! Moving out of a house is painful. Having to pack your life away into a few suitcases and make two trips home because nothing fits in the car! If you've experienced this, you know it's the worst. So, you need to go through all your things and de-clutter. Whether it's going through your closest and getting rid of any clothes you don't wear anymore and whacking them on Depop or Vinted, or if it's putting your appliances, you're not going to need at home on Facebook marketplace. If you're not bothered about the extra cash, you can see you know anyone moving in soon who could come and collect them. Whatever it is, just go through anything you're realistically not going to make use of anymore and either sell, donate or chuck it away.  
When it comes to packing everything away, you need to get yourself some vacuum storage bags, which you can shove so many clothes into because they're airtight! They're great for maximising space, and trust us, you'll be short for space. You're going to have accumulated so much stuff over the last year that you just don't know how to move it all.  
If you can't get your hands on any vacuum storage bags or maybe you just fancy saving some money, then use bin bags. If you have any leftovers under the kitchen sink, then grab a few (make sure to double bag them) and pop your belongings into them. Chances are you'll be able to fit more into them than you would regular bags. Pack things you won't really need in the weeks or days leading up to your move out day, so you're not desperate for clothes to wear to work or you can't find any pyjamas. It's best to pack up things like your room décor, posters, any fairy lights or photos first. It's just a nightmare having to rummage through everything otherwise. You can even pack a separate bag with all your essentials that you know you're going to need like your laptop, headphones, toothbrush and toothpaste and then pack everything else up.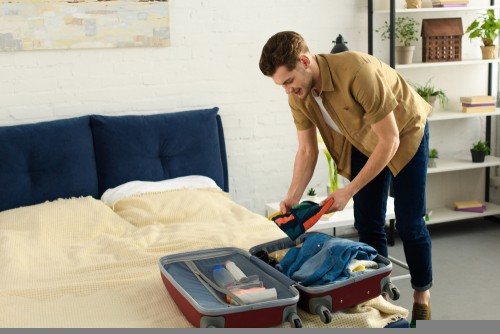 Transporting Your Belongings
Talking about moving your things, have you planned your mode of transport? If you're moving into another home in your uni city, don't leave it last minute to sort this out. Research van storage companies or talk with your parents to see if they'll come to help you move out. If you think you can get an Uber on the day with all your things, most people will have the same idea so think again, you don't want to be stranded. They also tend to not have a lot of space in them for bags and bags of stuff or they could cancel your trip because they CBA with the faff.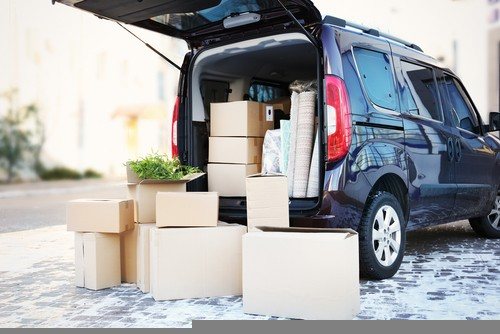 Cleaning The Property
Make sure to leave the house in the state you'd want to find when moving into a new property. No one likes moving into a new place and its filthy and the showers full of other people's hair – eeew gross! Even if you moved in an your current house was a mess, just try to get on top of cleaning it, or you could lose your deposit or be charged a cleaning fee.  
Ensure you've stocked up on cleaning products before it comes to cleaning and tidying in the last few days, we're not saying you must go all out, but just head to Home Bargains or B&M and grab a few essentials like a packet of cloths, bleach, anti-bacterial spray and kitchen roll! Listen, we know it's easier to grab a packet of wipes but let's think about the planet, okay?! 
Plan which rooms you're going to tackle first in terms of that final clean. You can do this by assigning people to do certain tasks, such as you might prefer to offer to do the hoovering than defrosting the freezer. Make sure everyone's pulling their weight too, its notorious for students to haaate cleaning but everyone in the house needs to help for that important last clean. Whack on Spotify and get some tunes on whilst you're cleaning, you can do it! 
Its best to clean properly when you've packed everything up and sorted out your belongings, because things like your kitchen cupboards and fridges will be empty making it easier to scrub all that grub. When it comes to cleaning and tidying your own room, make sure you return it to the way you found it. So, take down all those photos that are stuck up with command strips or blutack. Chances are, there's going to be some wall marks, so if you want to reduce any deductions grab some wall paint to try and cover them. If you're not too fussed about this as it is a lot of effort, and you have to pay for the paint, anyway, take photos of the marks so you know what they looked like and own up to the damage.  
Now everything's spick and span, take out any rubbish bags to the OUTSIDE bins and don't forget this, otherwise you might end up with flies or even rodents in the property. And this will for sure get you a cleaning charge if there's tons of bin bags in the corner of the kitchen.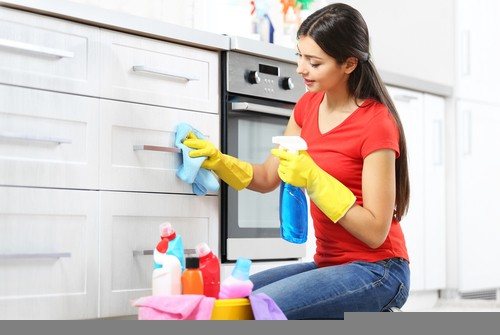 Get Evidence
Take photos and videos of each room, to ensure you get as much as your deposit back as possible or you don't get any extras fees added on. Sometimes, landlords can find damages from previous tenants before you and think that you were responsible for it. So, the best thing to do to avoid this is take photos and even videos when you move into a property and again when you're moving out of the same property. 
Make sure to take photos and videos on the last day of the condition you left the house in, so if its spotless they have nothing to complain about and you have visual evidence to back it up!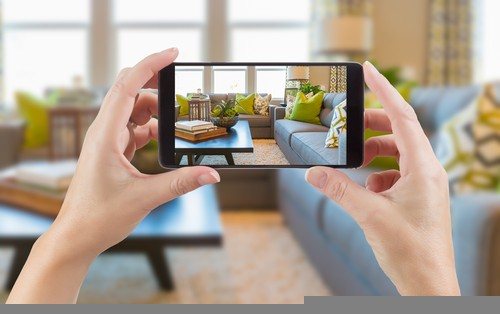 Utility Bills
If you didn't have inclusive bills, then make sure you close or forward your utility bills account before moving out. If you have any remaining bills left to pay, make sure you don't leave them to the last minute or forget to pay them, you don't want to get any late fees. Make sure if you have any letters from the utility company with your personal details that you get rid of these when its time to leave. 
Ensure you take a final meter reading before leaving the property too and keep a record of it for future reference, whether it's writing it down or taking a photograph for evidence.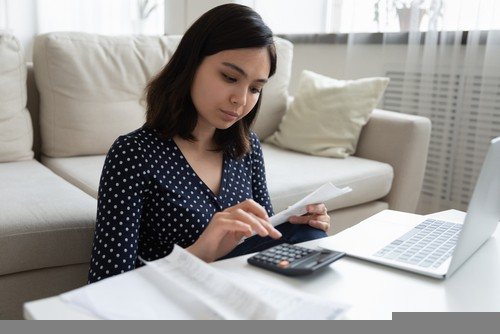 Security
When it's time to say goodbye to the house you had all those memories in, ensure the last person in the property locks the doors and windows in the property. Make sure you take any other security measures like putting on the burglar alarm before leaving. It's also important to remember to turn off any appliances and turn off any lights in the house too.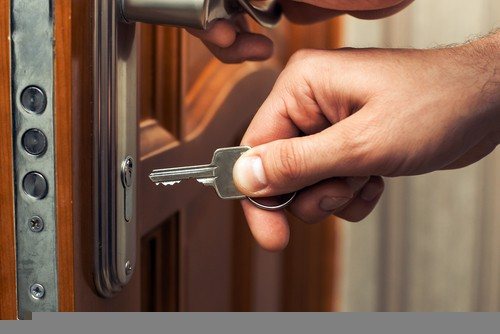 Getting Your Deposit Back
If you've been waiting a while for your deposit to be returned to you and it's been over the time period your homes provider or landlord stated, don't be afraid to get in touch with them and see when they expect the money to be returned to you. It's your money at the end of the day! Chances are, they've just had loads of deposits to sort out and communicate that they will return yours ASAP.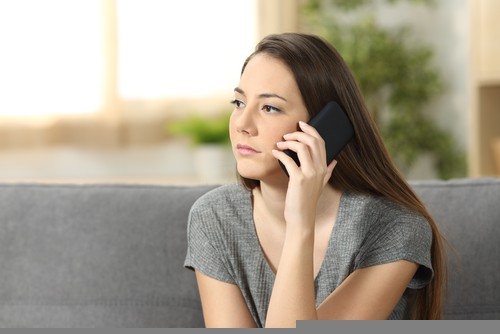 That's everything on our end guys, it's up to you! Hopefully, we have helped ensure you have a stress-free exit from your current student house. Get in touch if you have any top moving tips, you'd like to share with us. 
Are you still searching for the perfect student house in a prime location for the next academic year? Check out our locations page to see all the properties, we have available!